Roberto Martinez met a fan yesterday night during an U21s game. Here's exactly what happened.
Last night, Everton U21s faced Chelsea U21s, and won 2-0. Get in! But that wasn't the main event at the game.
The Everton manager, Roberto Martinez; the Everton assistant manager, Graeme Jones; and the Everton head coach, Duncan Ferguson were present at this U21s game, and a lucky fan managed to have a chat with Mr. Martinez himself.
@Kingy_efc on Twitter posted a photo of the fan and Roberto Martinez having a conversation, with the caption: 'Some lad give Roberto shit before at the U21 game at southport tonight, time to go?'
Many fans speculated about what Laurie said to the manager, and according to a Twitter user by the name of @Deulxfeu, the fan said this through a private message to a friend: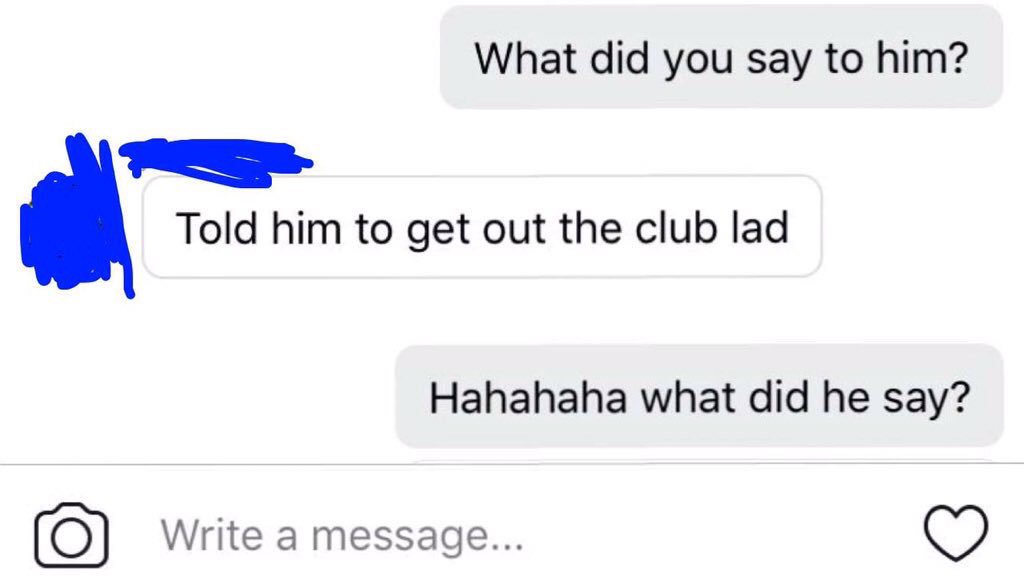 Which then later extended to this message (I am unsure who originally posted this image):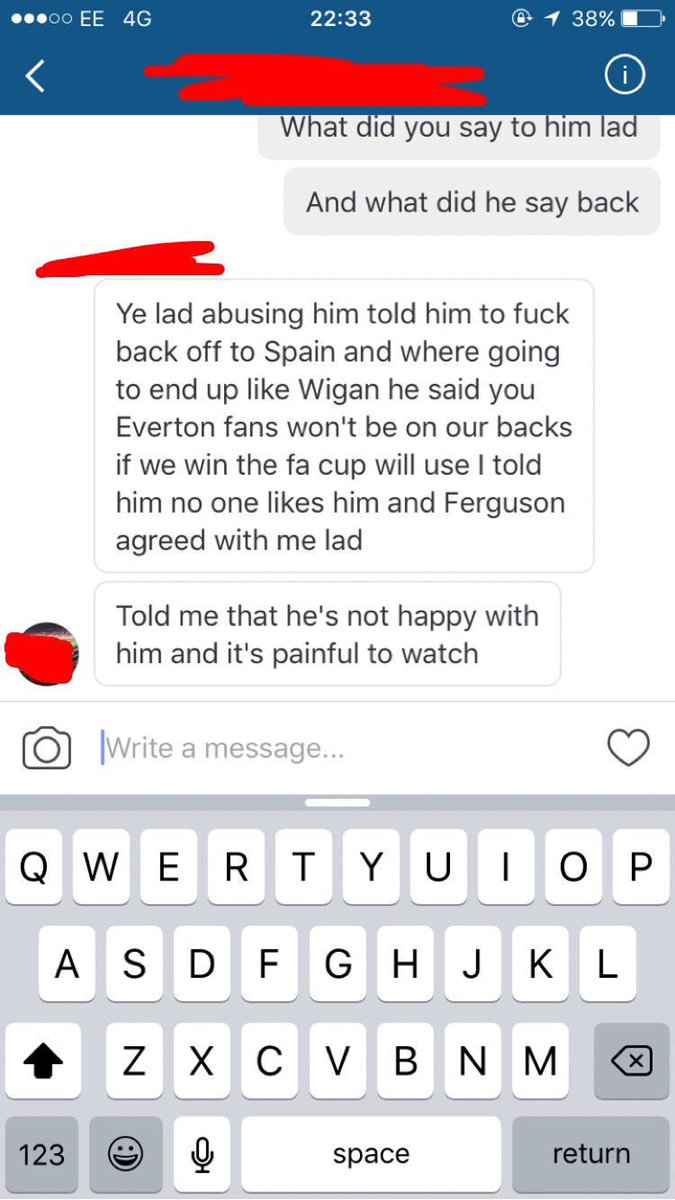 So, the speculation continued, with the fan not even being identified. Well, I managed to find out who this fan was, and I found his Twitter. I had a conversation with this fan. He allowed me to post this information he has told be, but to keep him unnamed.
He is a sound lad - I'm saying that right from the start. We had a conversation about what went on and he willingly accepted to give me some information on the incident and explain what happened between him and the manager so I could let the public know what went on, and let the truth out.
So, What Actually Happened Then?
He explained everything to me - from the start to the finish. He gave me all the things he said to Martinez, and all the responses he got. I'll explain what happened now...  
He started his conversation with Martinez by telling the manager, in his own words, "what everyone says about him."
He told Martinez, "You've lost everyone. Nobody likes you anymore. The fans are against you - even the staff are." He continued, "You're sitting on your own. Sort your head out. We're fourteenth in the league with a good side."
As you can tell, he certainly didn't hold back.
The fan told me Martinez responded with, "I made that side though and we're in the FA Cup semi-final. You Everton fans won't be on my back when I win you the trophy, will you?"
I don't know about you, but Martinez seems to be way too cocky in his response for my liking, with the season he's having.
The fan replied, "Yeah we will because, if anything, the club is going backwards."
He said he asked Martinez about the situation with Leighton Baines.
He explained the manager tried to blank him. Eventually though, Martinez just said, "That is irrelevant."
The fan didn't hold back and explained to the Everton boss, "You're a shithouse. Barry has said something - where is his apology? Lukaku has said he wants to leave - where's his apology?"
The fan then explained he also asked Martinez about the banners at the Watford game.
The managers response was, "Yes, I saw them. The fans should get behind the players, not against them in that manner."
The fan brutally asked, "What the fuck do the players have to do with a banner with 'Martinez Out' on?"
He says Roberto Martinez blanked him, but mentioned, "Wait until the end of the season, then judge me," just before being pulled away by Graeme Jones.
The fan told me that was all between him and Martinez but Duncan Ferguson spoke with the fan just before the second half of the match.
Ferguson said to him, "I am not happy with it - it's painful to watch."
The fan also explained to me that Ferguson joked with him, suggesting he asks Martinez for his season ticket money back, and "see what he says." Duncan Ferguson then started laughing.
That is all the fan told me. That is his story from start to finish.
I feel very privileged to have spoken to this fan personally to get this information, and thankfully putting the rumours and speculation to rest.
People might say this is fake or that it didn't happen. Believe what you will, but I think this is the truth. I 100% believe everything this fan has said to me, and I think this is all legitimate.
It will be interesting to hear what Roberto Martinez will say on this matter - if he will even mention it.
I'd like to say thank you to the fan for giving me an insight into what happened in this incident between him and the manager. He is a top lad.
I plead you to share this around. Tweet this out. This is an exclusive explanation from the man himself, so this needs to get out there. Let the fan share what happened.
Cheers for reading.
-Rhys Jones