Roberto Martinez seems very likely to either be sacked or resign from the manager role at Everton, but who will replace him?
I'm going to through a few options we have to replace Roberto Martinez as he will more than likely leave at the end of the season.
Frank De Boer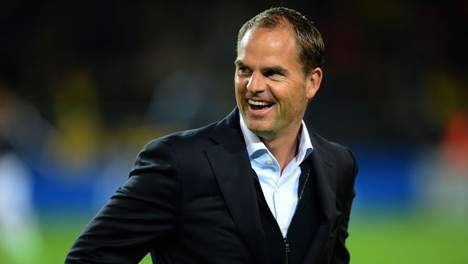 Frank De Boer, despite sharing a Twitter account with his twin brother Ronald, is a very good manager. The Dutch manager has been successful in his managerial career, being the: Ajax youth coach, the Netherlands assistant manager, and now currently the Ajax first team manager. De Boer has won the Eredivisie four times with Ajax, and came runner-up in the 2010 FIFA World Cup with Netherlands. The record of De Boer is very impressive, with 258 matches managed, 156 of them won, 55 drawn and 47 lost. He has a win percentage of 60.5% (as of 9th April 2016), which is quality and is a very interesting candidate for the next blues boss.
Ronald Koeman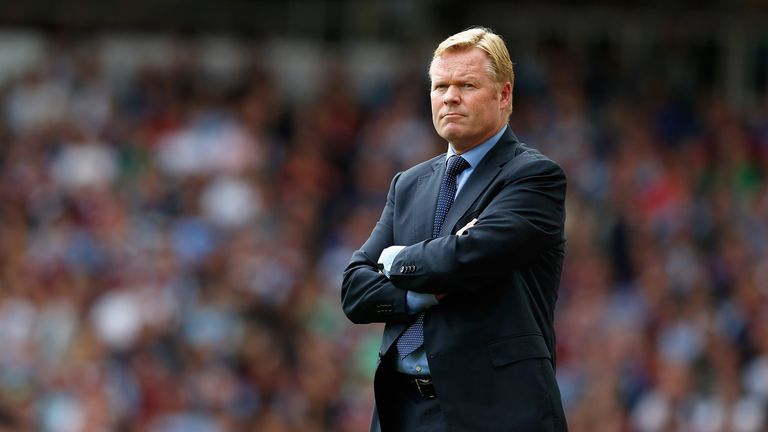 Ronald Koeman, the current Southampton manager, has had a fairly successful managerial career, with quite a few clubs. He has managed: the Netherlands as the assistant manager, Barcelona as the assistand manager, Vitesse, Ajax, Benfica, PSV Eindhoven, Valencia, AZ, Feyenoord, and now Southampton. Koeman has won the Eredivisie twice and the KNVB Cup with Ajax, the Eredivisie with PSV Eindhoven, and the Copa del Rey with Valencia. The managerial record for Koeman is pretty good, having managed exactly 600 matches, with 328 wins, 125 draws, and 147 losses. The win percentage for his managerial career is 54.67% (as of 9th April 2016), showing he has won just over half the matches he has managed.
Unai Emery
Unai Emery is the current manager of Sevilla. He has previously managed Lorca Deportiva, Almeria, Valencia, Spartak Moscow, and now Sevilla. Emery has mostly managed in Spain, but you would think that Emery would like to manage in a more challenging league, like the English Premier League. Emery's only major winnings as a manager is the UEFA Europa League twice with Sevilla. Emery's managerial record is fairly okay. His record is 593 matches, 296 wins, 137 draws, and 160 losses (as of 7th April 2016). His win percentage is 49.92%, which is just 0.08% under half of his matches won.
Jose Mourinho
Jose Mourinho, or as he likes to call himself - "The Special One", is a hugely admired manager. The success of Mourinho is huge, despite him not being a long-term manager, as he usually leaves a club in 2-3 seasons. Mourinho is currently unemployed, and looking to get back to management in the Summer. The Portugese manager has previously managed Benfica, Uniao de Leiria, Porto, Chelsea, Inter Milan, Real Madrid, and most recently he managed Chelsea for the second time. Mourinho has won loads of trophies, including the Premeira Liga twice and the UEFA Champions League with Porto, the Barclays Premier League three times, the FA Cup, and the Football League Cup three times with Chelsea, the Serie A twice with Inter Milan and the La Liga and the Copa del Rey with Real Madrid. The extremely impressive managerial record of Mourinho is 765 matches, 505 wins, 154 draws, and 106 losses. His win percentage is 66.01%, which is really good. The likelyhood of Mourinho joining the toffees is very slim, as he is reported to join Manchester United at the end of the season, but there is a possibility that he'd be up for a new challenge with Everton.
Marcelo Bielsa
Marcelo Bielsa has only recently been linked with the toffees as we've reportedly contacted him about being Martinez's successor. The Argentinian is currently unemployed but has previously managed Newell's Old Boys, Atlas, Club America, Velez Sarsfield, Espanyol, Argentina, Chile, Athletico Bilbao and Marseille. Despite not winning anything, he is talked quite highly of, and is quite respected. His managerial record is 282 matches, 137 wins, 65 draws, and 80 losses. His win percentage is 48.58%.
Hopefully this gave an insight on our options for our next manager.
Cheers for reading.
-Rhys Jones