Don't get your hopes up, like I am, but a takeover for Everton Football Club could be happening very soon...
You may have seen this on Twitter this evening about tomorrow's Times back page...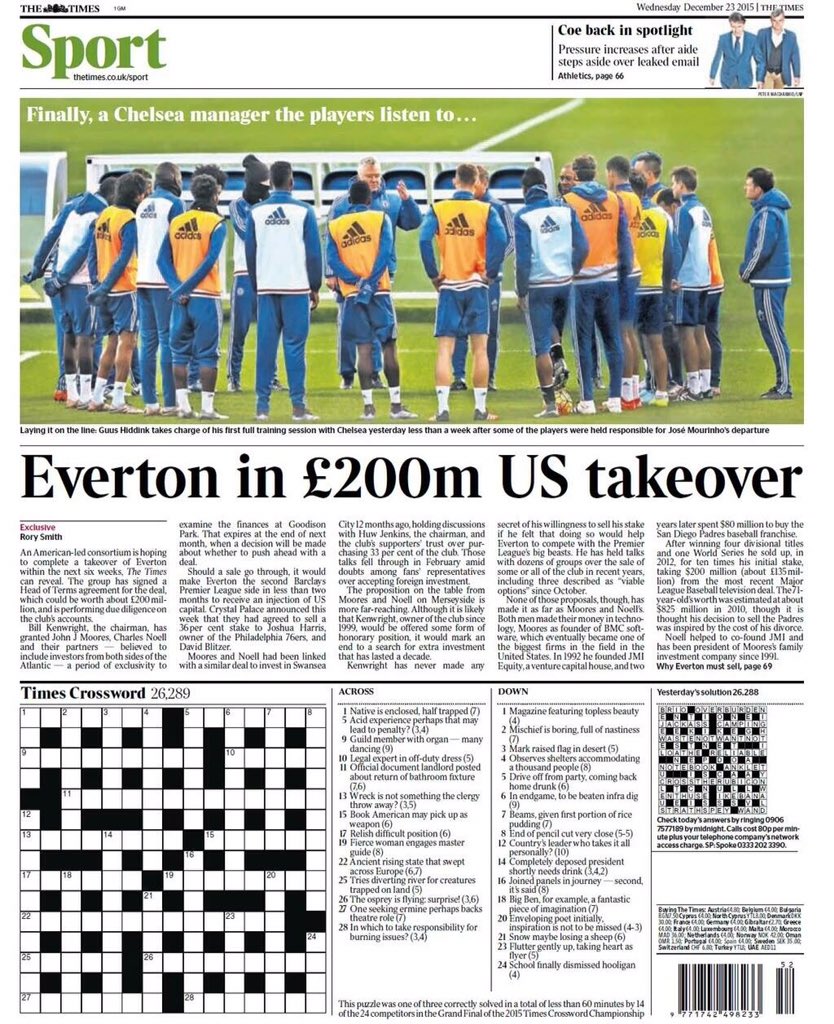 This is exciting; The Times is a reliable source.
We are reportedly being lined up for a takeover from an American-led consortium in JUST SIX WEEKS!!
Now, this is obviously good news. Reliable source, a lot of money, only six weeks... But let's look into this a bit deeper.
Bill Kenwright has granted John J Moores, Charles Noell and their partners a period of exclusivity to examine finances at Goodison Park.
The period expires at the end of January, when a decision is likely to be made.
Moores is an American entrepreneur and philanthropist, and the former owner of the San Diego Padres of Major League Baseball (MLB) who is 71 years old.
I could not find too much information about Noell but has been called a "little-known big businessman".
This seems promising, but much like our current form, we'll get so far, and then Everton it up again.
Moores and Noell were in talks over a share purchase of Swansea last season before a proposed deal fell through, so hopefully we don't go down the same route and have the deal fall through.
Should the sale occur, it will make Everton the second Premier League side in two months to receive a cash injection from the States after Crystal Palace chiefs sold a stake in their club.
Overall, this is exciting, but I feel I could be getting too excited. Hopefully this is a good thing and actually goes ahead, but knowing Everton, this has a high chance of not happening, but it's promising.
Thanks for reading, I'll keep you updated with news of progress in this takeover.
-Rhys Jones